Bitcoin News
Brian Kelly and CNBC Fast Money talk about Bitcoin a few days before the BTC halving
With Bitcoin BTC halving on May 12, 2020, Bitcoin makes a comeback on big American media like the CNBC television channel and its program CNBC's Fast Money.
Why talk about CNBC which evokes Bitcoin?
Well, because often when the mainstream media starts talking about Bitcoin, it may indicate a sell signal for BTC.
When the CNBC Fast Money program, specializing in financial and economic information presented by Melissa Lee, mentioned Bitcoin, the Bitcoin price went down afterwards.
The economic and financial journalist Brian Kelly indicates in particular: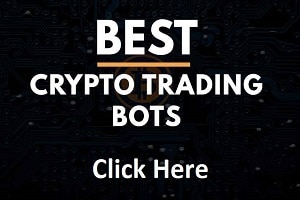 "As the whole world is in Quantitative Easing (QE), Bitcoin is about to harden quantitatively. This does not mean that the price of the asset will be cut in half, but only that the daily supply will be cut in half. In the past, this has been a catalyst for very big surges. We have had a tremendous rise in power in this area; there is range around $9,000.

But in the medium and long term, you now have an asset that will be rarer than gold based on the stock-flow ratio (S2F) in an environment where the whole world prints money. In thirty to sixty days from now, we could see a nice ramp-up again."
The halvening is coming. With only 11 out until a major bitcoin supply cut, @BKBrianKelly breaks down why there could be a big breakout ahead for the cryptocurrency. pic.twitter.com/w9bzhbjNej

— CNBC's Fast Money (@CNBCFastMoney) May 1, 2020
Brian Kelly who rightly talks about economic issues, the Fed's unlimited dollar printing and the fact that Bitcoin is going to run out like gold.
Elements conducive to an increase in the Bitcoin price in the longer term indeed.
"Buy the rumor, sell the news" as the phrase goes.
Bitcoin halving is fast approaching and should take place in just 8 days.
A Bitcoin price currently around $8,752 after its pump the other day at $9,460 on Binance.
Final stretch for Bitcoin BTC therefore, which could perhaps start rising again on the eve of this Bitcoin halving which will halve the rewards of Bitcoin miners.
For any Bitcoin trader, the question therefore arises of selling before this date with a view to a fall in the BTC price which would follow this Bitcoin halving or to bet on an increase caused by this event which occurs every 4 years.
Bitcoin's latest halving resulted in a drop in the BTC price, followed by a significant increase in the price of Bitcoin several months later.
Nobody of course knows what will happen in a crypto market that has changed a lot, with the arrival of Bitcoin futures and other crypto derivatives, the economic crisis caused by the Coronavirus/Covid19, the multiplication of crypto exchanges like Binance.
The containment and quarantine of the population, which has brought the general public and many people into Bitcoin trading, notably using crypto trading bots or Bitcoin robots.
Crypto exchanges like Kraken have seen an impressive increase in registrations.
Therefore, no certainty about the evolution of the Bitcoin price after this halving on May 12, 2020, but when CNBC mentioned Bitcoin, its price rather fell afterwards.
Analyst Brian Kelly still specifies in the video that he expects the Bitcoin price to rise 30 or 60 days after this halving.
A Bitcoin price which could therefore first see its price drop just after this important event for the Bitcoin blockchain.
TO READ ALSO: