Altcoin News
BNB price exceeds 200 dollars and enters the top 5 on CoinMarketCap!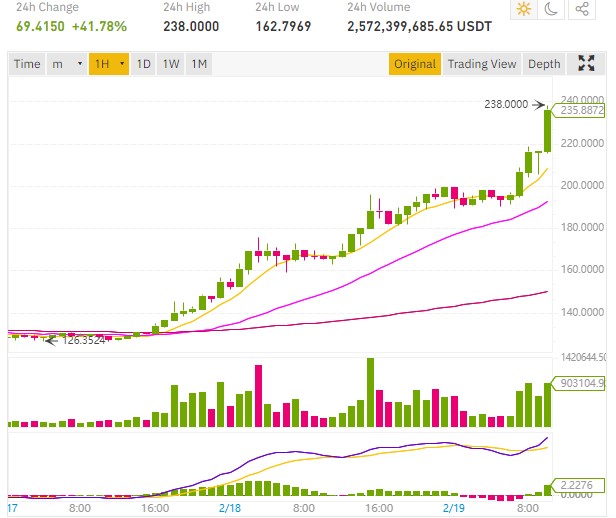 BNB price (Binance Coin) price explodes and exceeds $230 on Binance!
Currently up more than 30%, the token of the popular crypto exchange Binance continues to break price records and surprises the crypto community with this amazing rise.
BNB passed the Ripple XRP price, but also Polkadot and Cardano (ADA) in the CoinMarketCap ranking!
With a constantly increasing number of users, the BNB token sees its demand increase sharply, it allows to obtain a discount in transaction fees on the trading platform when you buy or sell Bitcoin BTC or other available cryptocurrencies on the site.
Binance also offers various advantageous programs that combine BNB staking, so you have a better cash back payout with the Binance Card if you have BNB tokens staking in your account.
We must also mention the success of certain DeFi decentralized finance projects such as PancakeSwap which uses the Binance Smart Chain (BSC).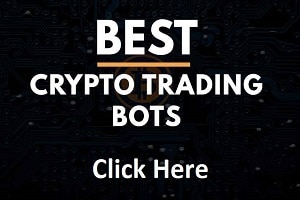 Binance has therefore succeeded in making its BNB token indispensable within its ecosystem, resulting in a BNB price which explodes under the demand and the growing success of cryptocurrencies.
Tesla's announcement that bought Bitcoin for $1.5 billion is attracting new retail and business investors.
A sharply rising crypto market, other altcoins are also benefiting from this uptrend, such as the Polkadot price (DOT) or the Cardano price (ADA) which are also breaking records.
DeFi projects like Uniswap, Aave, SNX, COMP, YFI continue to attract new traders and investors.
The Litecoin LTC price still has some gap to fill in order to find its highest price of 2018 ($375) but it is progressing step by step.
Finally, the Ethereum price is getting very close to the level of 2000 dollars!
With this starting Bitcoin bull run, the BNB price should therefore continue its upward race.
TO READ ALSO: