Interviews
Blockchair continues its international expansion, interview with Lucas Roorda
Blockchair recently announced its launch in French language.
We therefore wanted to know more about this interesting project which continues to expand internationally.
Interview with Lucas Roorda, Head of International Development at Blockchair, who tells us more about it.
Can you tell us how you got into the blockchain sector and how this project started?
Most of us are in the blockchain space for many years, since 2013.
We started Blockchair with building a Bitcoin explorer with sorts and filters over all the data at the end of 2016.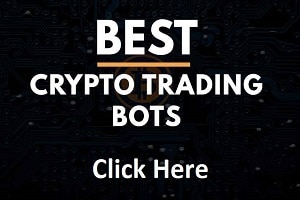 We followed the Bitcoin scaling debate with high interest, and after Bitcoin forked into Bitcoin Cash, we decided to make an explorer for it as there were none yet.
After Bitcoin Cash, we added Ethereum and Litecoin, and now we support 15 blockchains in our explorer, API and various other tools.
We rapidly expanded our concept of 'block explorer' to search and analytics engine. Users can sort and filter all kinds of transaction, address and block information and can also search for embedded text data in OP_RETURN outputs for UTXO coins and Ethereum input_data fields.
We aim to be the Google DuckDuckGo for blockchains and aim to make all data easy to find and analyse.
We discovered, for example, that due to rounding errors in Dogecoin, various other explorers were producing imprecise numerical Dogecoin data. We recently also found out that the circulating supply in Zcash was actually way lower than was reported on many websites.
Can you elaborate on what you mean with becoming the DuckDuckGo for blockchains?
Search engines such as Google, DuckDuckGo and Bing do not cover blockchains.
We make everything stored in a blockchain visual and one of our key characteristics is that we are fully private.
We do not gather specific user data, do not track users and do not share any user data with third parties.
This characteristic is sometimes a bit misunderstood, but webpages containing transaction or address information are usually only visited by the ones who have an interest in them: the owner, sender or receiver.
It's therefore rather simple to derive someone's crypto assets from the webpages that are visited.
If this data becomes public knowledge, through hacks or reselling the data, these cryptocurrency owners are highly likely to be targeted by cybercriminals.
Users of Blockchair don't run this risk.
How many people work at Blockchair?
Our core team exists out of 8 people, and we also have several people helping us with translations, legal documents and approaching specific countries.
You could divide our company in backend and frontend development, business development and operations.
Does the name Blockchair have a special meaning?
While thinking of a suitable name for our company, we were looking for words in the dictionary that were close to the word 'chain'.
For us, the association with the word 'chair' was also that it supports you and is reliable – just as Blockchair is nowadays steadily supporting many developers, researchers and other people that are looking for blockchain data.
What are Blockchair services and who are they for?
On the website, we offer the universal block explorer for 15 different blockchains where people can look up transaction and address information, but can also sort and filter transactions, blocks and outputs (addresses).
We also provide interesting charts with on-chain and monetary data, an anonymous (client-side) portfolio tracker to keep track of the value of your cryptocurrencies and a halving monitor to keep track of upcoming block reward halvings.
For developers and researchers, we provide an API with tons of endpoints that can be used to power a wallet, dApp and exchange, or to pull all kinds of blockchain information for research.
For researchers, we also provide daily Data Dumps in the form of TSV-files.
We recently also launched a release monitor.
This is a simple tool for developers of multicurrency wallets and exchanges to keep track of hard forks and core client updates.

You have just launched Blockchair in French, as indicated in your last press release, are there some French companies already using your services?
We are in contact with Coldkey and Clankapp, who both have French founders, and are aware that Ledger redirects some of its users to our explorers.
Several other French crypto media have also picked up our latest press release about launching Blockchair in French.
We are currently reaching out to blockchain labs and student organizations, and wish to get in contact with other French companies as well.
For students, we provide a free API key through the GitHub Student Developer Pack and we always support academic research and open-source development.
We also hope that wallets, exchanges and others will redirect their users to our French version of the website and will consider using our API.
What are the next steps for Blockchair?
The last 6 months we have added support in the explorer and API for quite some blockchains. Zcash, Stellar, Monero, Telegram Open Network, Mixin and Cardano.
We also launched the release monitor and Tor version of the website for the extreme privacy concerned.
We also had the website translated by professional translators with a technical background into French, Spanish, Portuguese and Italian.
In the next couple of months, we might add support for several other blockchains, but the main focus will be on launching new features that are non-existent in the market, improving the current explorer and making the website available in several other languages.
Our goal is to enable anyone in the world access to blockchain data.
Thank you Lucas for all this information and details on Blockchair.
Learn more about Blockchair on their website blockchair.com.
TO READ ALSO: