Exchange
Bitfinex crypto exchange will delist no less than 87 low volume trading pairs!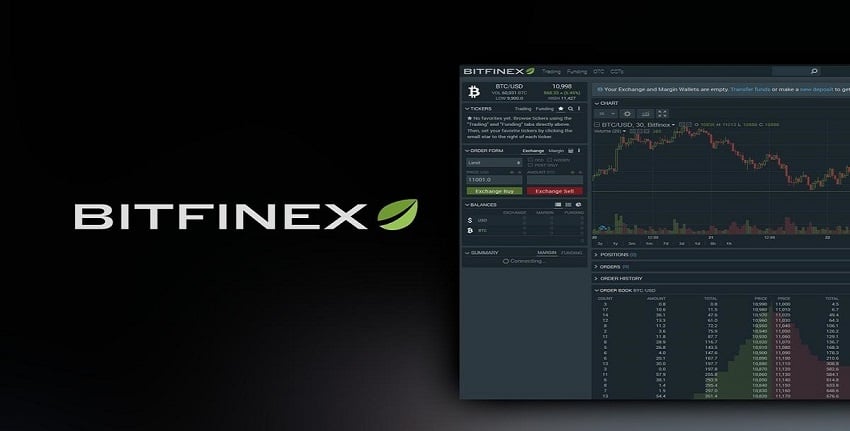 The bear market is clearly not finished and the Bitfinex crypto exchange is delisting a lot of trading pairs with no volume.
No less than 87 trading pairs will be delisted from this famous crypto exchange, Bitfinex is the editor of the stablecoin Tether USDT.
Trading pairs that no longer generate any interest because of a lack of buyers or because some blockchain projects seem almost dead…
Some crypto projects like that the Funfair casino, Dragonchain, Bancor, Ripio Credit Network, Waltonchain, Qtum, Decentraland or even Kyber Network.
Here are the trading pairs that will be removed from the Bitfinex crypto exchange:
Bitcoin BTC trading pairs only: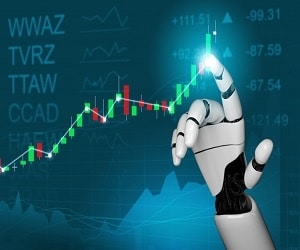 Cortex (CTX/BTC), Fusion (FSN/BTC), Mithril (MITH/BTC), Aelf (ELF/BTC), Seer (SEE/BTC), Project Pai (PAI/BTC), Cindicator (CND/BTC), Recovery Right Token (RRT/BTC), Auctus (AUC/BTC), FunFair (FUN/BTC).
Ethereum trading pairs only:
Dragonchain (DRN/ETH), Monolith (TKN/ETH), Essentia (ESS/ETH), Hydro Protocol (HOT/ETH), Content Neutrality Network (CNN/ETH), MobileGO (MGO/ETH), Melon (MLN/ETH), Rate3 (RTE/ETH), YOYOW (YYW/ETH), POA Network (POA/ETH), Waltonchain (WTC/ETH), ABYSS (ABS/ETH), Medicalchain (MTN/ETH), CommerceBlock (CBT/ETH), Sentient Coin (SEN/ETH), iExec (RLC/ETH), Ether Kingdoms Token (IMP/ETH), ORS Group (ORS/ETH), Enjin Coin (ENJ/ETH), Internet Node Token (INT/ETH), AirSwap (AST/ETH), Edge (DADI/ETH), Xriba (XRA/ETH), VeChain (VET/ETH), Loopring (LRC/ETH), Aion (AIO/ETH), BLOCKv (VEE/ETH), , Kyber Network (KNC/ETH), Swarm (SWM/ETH), Gnosis (GNO/ETH), Decentraland (MANA/ETH), Qtum (QTM/ETH), Upfiring (UFR/ETH).
Trading pairs in Bitcoin and Ethereum:
Dether (DTH/BTC), (DTH/ETH); DATA (DTA/BTC), (DTA/ETH); Bancor (BNT/BTC), (BNT/ETH); SingularityNET (AGI/BTC), (AGI/ETH); Request (REQ/BTC), (REQ/ETH); WePower (WPR/BTC), (WPR/ETH); UTRUST (UTK/BTC), (UTK/ETH); SingularDTV (SNG/BTC), (SNG/ETH); Ripio Credit Network (RCN/BTC), (RCN/ETH); Polymath (POY/BTC), (POY/ETH); Raiden Network (RDN/BTC), (RDN/ETH); Storj (STJ/BTC), (STJ/ETH); QASH (QSH/BTC), (QSH/ETH); Zilliqa (ZIL/BTC), (ZIL/ETH); SpankChain (SPK/BTC), (SPK/ETH); WAX (WAX/BTC), (WAX/ETH); 0chain (ZCN/BTC), (ZCN/ETH); Aventus (AVT/BTC), (AVT/BTC).
Trading pairs in USDT:
Gatechain Token (GTX/USDT), ZB Token (ZB/USDT), Dragon Token (DT/USDT).
Trading pairs in Euro:
Verge (XVG/EUR).
Trading pairs in Pound Sterling:
Verge (XVG/GBP).
All of these trading pairs will stop on March 26, 2020 at 10:00 AM UTC!
If you use Bitfinex crypto exchange, check your account.
A big clean up among all these crypto projects which were successful during the last bull run of Bitcoin BTC at the end of 2017!
TO READ ALSO: