Exchange
Bitcoin trading on the rise, 350 blockchain and crypto jobs to be filled at Kraken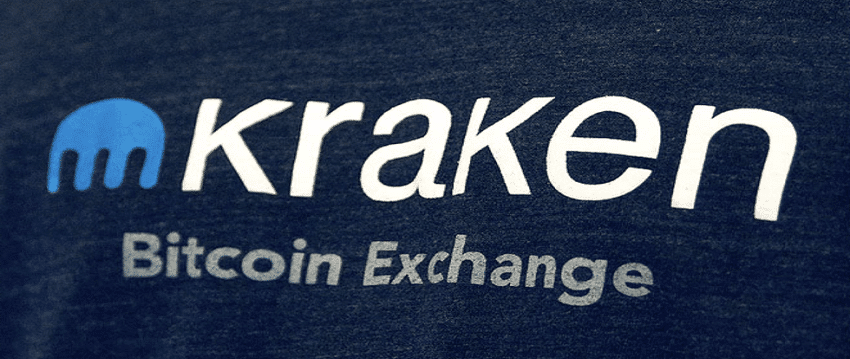 Binance crypto exchange has just passed the milestone of 1000 employees since its creation in 2017!
The Coronavirus/Covid-19 crisis has put many companies out of business or bankrupt worldwide, due to the economic consequences of containment and quarantine that cripple entire economies.
The misfortune of some makes the happiness of others as the expression says.
Some companies and industries are indeed benefiting from these economic and social upheavals, such as crypto exchanges like Binance or Kraken which are seeing a renewed interest in trading Bitcoin and cryptocurrencies.
Kraken has seen the number of registrations explode on its Bitcoin exchange platform.
An economic crisis and a containment of the population which has also caused a sharp increase in the use of crypto trading bots and Bitcoin robots as indicated by Kryll, one of the leaders in automated crypto trading.
Read our article on this: click here.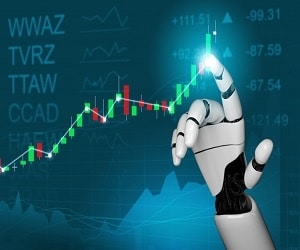 Therefore, who says increasing activity, says recruitment and jobs to be filled in this blockchain and crypto sector.
If Binance is recruiting, Kraken is no exception.
The crypto exchange already has 800 employees worldwide, many of them teleworking (remote work) and is looking to hire 350 people in 2020!
As stated in a message on Twitter, Kraken planned to hire 250 people but the renewed interest in Bitcoin and altcoins led the crypto exchange to bring this figure to 350 blockchain and crypto jobs to be filled!
"Kraken planned to hire 250 people in 2020, due to the upcoming #bitcoin #halving. As #coronavirus led to people looking for alternative assets, Kraken bumped that number to 350."@Forbes profiles Kraken's 2020 growth and Q1 progress in a new report 🗞️👇https://t.co/evxpkH3nlu

— Kraken Exchange (@krakenfx) April 27, 2020
A positive sign for this crypto and blockchain industry to see this growing sector and recruit as the world goes through an economic crisis without precedent for decades.
Quoted in Kraken's message, an article in the Forbes newspaper recalls this hiring spree and crypto jobs that are currently open.
Whether for marketing, customer service, managers, full stack or front end developers, iOS and Android mobile developers, product managers, human resources recruiters, positions are available in all branches in these crypto startups.
Since March 2020, blockchain and crypto job offers have increased by almost 9%!
And if known blockchain and crypto companies like Binance, Kraken, Ripple or Coinbase logically recruit, we also find big names in IT like IBM, Cisco or Deloitte, Facebook, Accenture and the bank JP Morgan who are desperately looking for employees qualified in blockchain technology or crypto payment solutions.
Another amazing aspect of the increase in these blockchain and crypto job offers is the number of positions and jobs offered in telework or remote work.
In March 2020, 43% of blockchain and crypto positions to be filled are teleworking positions (remote working jobs).
Of course, the containment and quarantine of the population have something to do with it, but this mode of operation is more and more widespread.
Kraken has 800 employees, the majority of whom work from home doing remote work, as Kraken CEO Jesse Powell said.
Remote work positions often linked to IT development such as developer or engineer but also business developer and broker.
"The traditional system seems to be collapsing all over the world.

So increased customer demand will mean more business for us, and it will mean more hiring." said Jesse Powell, co-founder and CEO of Kraken
Kraken was thinking of hiring especially after the Bitcoin halving in anticipation of a market that would go up again.
The Coronavirus crisis precipitated things and forced crypto exchanges to recruit as quickly as possible.
Coinbase crypto exchange is also recruiting 100 people in the United States and Europe.
In these times of economic crisis, many people are moving towards alternative currencies like Bitcoin and cryptocurrencies.
Confined at home, the public and the unemployed are also looking for new solutions to make money during confinement and quarantine, by learning Bitcoin trading with crypto trading bots or by simply using copy trading and social trading.
All of this is therefore very positive for the blockchain sector, companies growing rapidly as the world is going through a terrible economic and social storm.
The prospect of a new Bitcoin bull run would be another catalyst for this crypto and blockchain industry that hopes to exit the current bear market where many altcoins are still at their lowest.
If you want to see the job offers on Binance: click here.
For jobs at Kraken: click here.
Hundreds of blockchain and crypto jobs to fill, many of them in remote work.
TO READ ALSO: