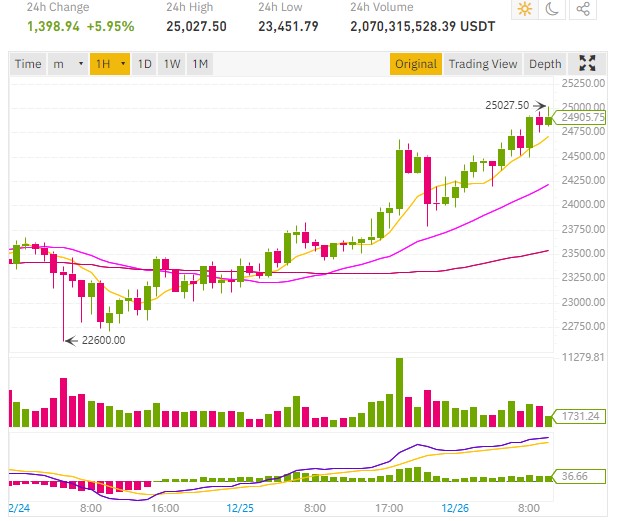 It's also Christmas for Bitcoin with the BTC price rising even higher to exceed 25,000 dollars on Kraken and Binance.
While many people and traders are on vacation, the Bitcoin price has broken a new record at over $25,000.
The number 1 cryptocurrency on the market continues to see an influx of institutional investors who want to buy BTC in order to diversify their investments.
MicroStrategy has bought new bitcoin for $650 million, and while this end of the year should be quieter due to the Christmas and New Years holidays, the Bitcoin price is sure to rise even higher in the coming months.
The Ethereum price follows Bitcoin in its race, an ETH token price that has reached $634.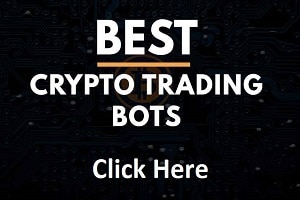 It was especially the Litecoin LTC price that surprised with an increase to 130 dollars!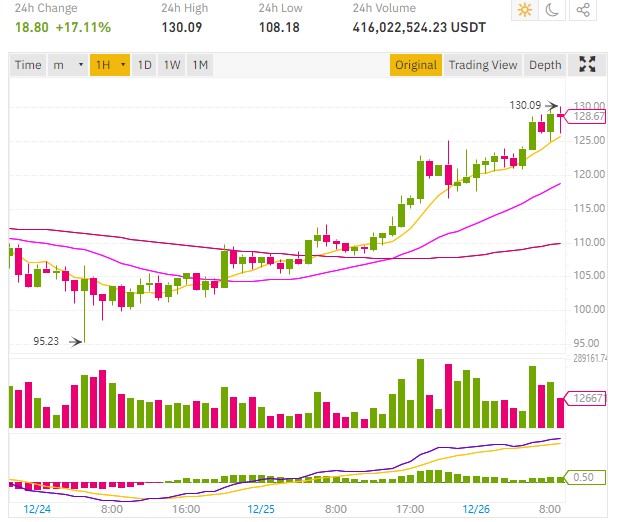 The Ripple price, which recovered from its fall to $0.21, climbed back to $0.38 and then fell again, following the announcement of the crypto exchange Bitstamp which will stop XRP trading for Americans.
Bitstamp is indeed the first major crypto exchange to take action regarding XRP token trading following the SEC lawsuit against Ripple.
This announcement clearly created panic among many XRP token holders who sold off their holdings en masse, a Ripple price that fell very low as a result, dragging the market with it the other day.
The rest of the altcoin market is not particularly celebrating, Bitcoin and the few leading altcoins like Ethereum and LTC are the only ones to benefit from a real price increase.
Small cryptocurrencies are clearly going to have to wait their turn before seeing their prices rise significantly as long as attention is focused on Bitcoin.
Accumulate BTC

with Bitcoin Trading Bots:

Click here

to learn more.
TO READ ALSO: