Bitcoin News
Bitcoin price drops following Pfizer's positive announcement for its Covid19 vaccine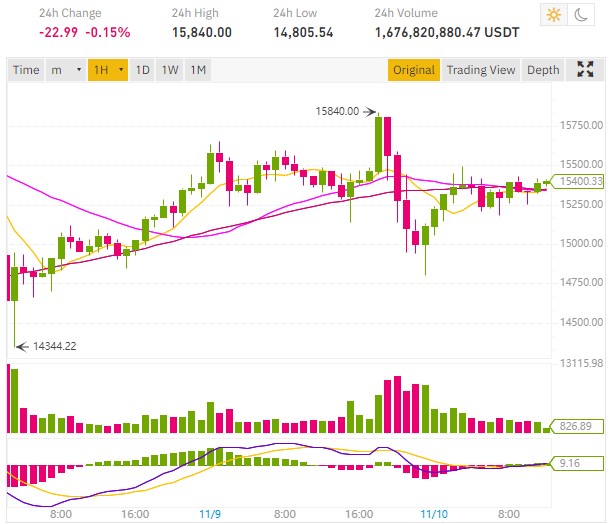 As with the announcement of Joe Biden's victory for the 2020 US Presidential Election, Bitcoin BTC price fell sharply yesterday following positive news released by Pfizer indicating that its Coronavirus/Covid19 vaccine is 90% effective.
The Bitcoin price thus fell by several hundred dollars in a short time and hit 14,800 dollars on Kraken.
A drop of almost $1,000 that the BTC price has already partially recovered, with Bitcoin's price currently hovering around $15,365.
A volatility which is therefore back for the Bitcoin price which quickly recovers from falls such as this latest drop of nearly $1,000.
A rather bullish crypto market where Bitcoin has benefited from more than positive news recently such as the integration of BTC on PayPal and the arrival in number of institutional investors who are now seduced by Bitcoin.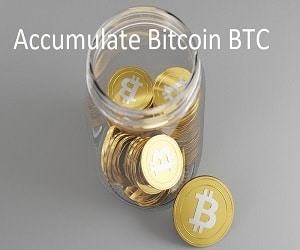 Billionaire investor and hedge fund manager Stanley Druckenmiller has just joined Paul Tudor Jones by also investing in bitcoin as he said on CNBC.
Gold price falls, financial markets are euphoric
The price of gold also fell sharply following this announcement.
On the contrary, the financial markets posted strong increases, on Wall Street, the Dow Jones jumped by 5.63%, the action of the Pfizer laboratories soared by more than 11.51%.
The Paris stock exchange soared 7.57% when it closed.
Glimmer of hope with the arrival of a vaccine against the Coronavirus
Pfizer has announced that 90% of people involved in its COVID19 vaccine trials, developed with BioNTech, were protected from the virus within 28 days of their injection.
Dr Albert Bourla, Chairman and CEO of Pfizer, said:
"Today is a great day for science and humanity.

The first set of results from our Phase 3 COVID0-19 vaccine trial provides the first evidence of our vaccine's ability to prevent COVID-19.

With today's news, we are an important step in providing people around the world with much needed to help end this global health crisis."
Positive news regarding the prospect of a Covid19 vaccine which continues to wreak havoc as France, Europe and many other countries battle a second wave.
Lockdown is again in place in some countries, the United States is also seeing the number of infections increase sharply.
The imminent arrival of a vaccine against the Coronavirus therefore gives hope at a time when the economic situation is serious everywhere on the planet.
Bankruptcies of many businesses, stationary tourism, airlines with billions in losses, rising unemployment, etc.
The markets therefore reacted positively to the news from Pfizer, safe-haven stocks like gold or Bitcoin on the contrary have loosened significantly.
Other pharmaceutical or biotechnology companies are also working on the development of a vaccine against the Coronavirus such as Novavax, AstraZeneca, Johnson & Johnson, Sanofi and GlaxoSmithKline, Moderna.
Automate your BTC trading with the

best crypto trading bots

:

Click here

to find out more.
TO READ ALSO: