Bitcoin News
A Bitcoin price of at least $500,000 predict Tyler and Cameron Winklevoss
"The question in our minds is not so much whether this will come to $500,000, but how quickly," Tyler Winklevoss said in an interview with Peter McCormack, in his 'What Bitcoin did' podcast on 23 October 2020.
Founders of the US crypto exchange Gemini and also known for their lawsuit with Facebook and Mark Zuckerberg, Tyler and Cameron Winklevoss consider that a BTC price of $500,000 is only a conservative estimate of the Bitcoin price to come in the future.
"I would sort of say that $500,000 for Bitcoin is actually pretty conservative and the game hasn't even really started," Cameron Winklevoss adds.
While some publicly traded companies like Square or MicroStrategy have indeed started buying Bitcoin, we are only at the beginning.
Paul Tudor Jones has just underlined his optimism for the future of Bitcoin which he considers to be the best investment of the moment.
Concretely, the Winklevoss brothers emphasize the fact that Wall Street is not yet present in Bitcoin, there is not yet a Bitcoin ETF on the American market for example.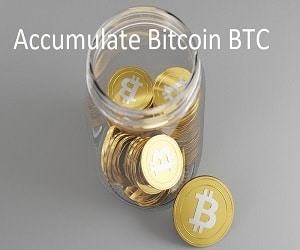 The rise in the Bitcoin price has so far been driven by individuals and not institutions who are only beginning to look at Bitcoin as a reliable investment.
"Wall Street is not there yet.

Institutions are not in Bitcoin at the moment. It's a retail phenomenon over the past decade.

So Wall Street is talking about it, they know about Bitcoin, but they're not really there from our point of view, but it's starting to happen." say the Winklevoss brothers.
The Winklevoss brothers know Bitcoin BTC well for having started buying it in 2012, by investing in particular the money earned via the compensation paid by Facebook, following their trial with Mark Zuckerberg whom they accused of having stolen their idea of ​​a social network.
The twins have since created the Gemini crypto exchange and therefore continue their adventure while promoting Bitcoin when they have the chance.
Bitcoin is only in its infancy, indeed, the fact that PayPal will integrate BTC and other altcoins on its payment platform has also attracted worldwide attention to cryptocurrencies.
Gradually, more and more companies will therefore invest in bitcoin, adoption by the general public will increase and a Bitcoin ETF should finally emerge in the future.
In the end, Tyler and Cameron Winklevoss therefore estimate that the Bitcoin price will indeed reach $500,000, without really knowing when but that this estimate is certainly below the maximum price that BTC could reach in the future.
Recall that there are only 21 million BTC tokens that will be issued, several million will be lost forever.
So this makes a very limited supply globally, with a price that can only go up as demand increases for Bitcoin.
A Bitcoin price currently around 12,908 dollars.
TO READ ALSO: