Bitcoin News
Bitcoin price moves above $11,500, Ripple XRP at $0.26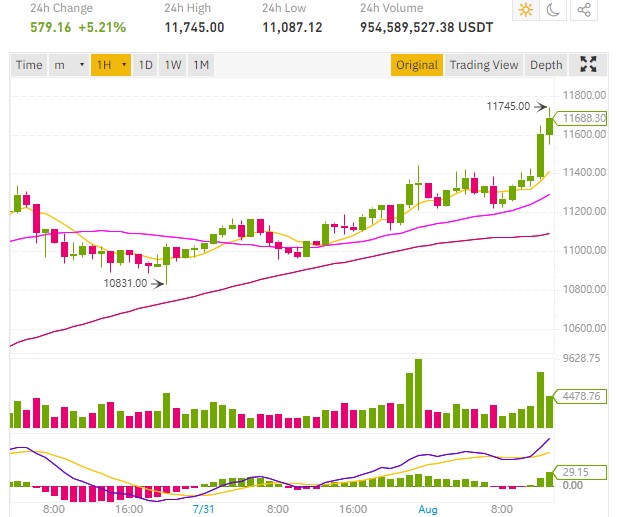 A Bitcoin price moving on this Saturday August 1, 2020 and reached a price of $11,745 /9,972 euros on Binance.
A BTC price which therefore continues its progression after several attempts to cross the barrier of $11,400 and which passes the $11,500.
There is always this doubt about the CME bitcoin futures gap which is around $9,600 and the question therefore whether the Bitcoin price will fill this gap or not.
The more the BTC price rises, the more difficult it will be to obtain a correction that would fall below 10,000 dollars in order to fill this gap, but nothing is impossible in a market as volatile as that of cryptocurrencies.
If in most cases the gaps are filled, a bullish price can continue its course leaving behind a gap as has happened in the past.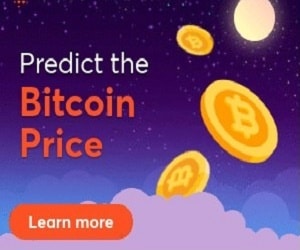 The passage of $11,500 clearly confirms a bullish movement for Bitcoin which should therefore continue its course higher.
Corrections always occur, but no one knows when they will appear.
Ripple XRP price jumps 8%
A Ripple XRP price at $0.26!
Nice rise in Ethereum price
The Ethereum price is no slouch and flirts with the 360 ​​dollars towards the 400 dollars.
Ethereum, which benefits from all the euphoria and fomo that revolve around DeFi decentralized finance and especially its next update in proof of stake mode with ETH 2.0.
Litecoin price follows Bitcoin in its course and is positioned above 60 dollars.
The Chainlink (LINK) price remains stable around $7.74.
Swipe price (SXP) up 19%!
Theta price up 5%.
EOS and NEO also on the rise when some altcoins like WaltonChain WTC do not move with this rise in the Bitcoin price which sometimes leaves behind altcoins which will have to wait for the price of BTC to take a break.
The Elrond price (ERD) down 13%, Tomochain price -7%.
The cryptocurrencies at the top of the ranking with Bitcoin are therefore in a confirmed bullish movement.
The rest of the altcoins see increases and decreases depending on the case, some cryptocurrencies like Elrond had already risen a lot in previous weeks for example.
It remains to be seen how far the Bitcoin price will rise before correcting, and then certainly continue to rise in the months to come.
TO READ ALSO: