Altcoin
Bitcoin BTC stable, LINK pump to $2.72, 0x (ZRX) up 18%!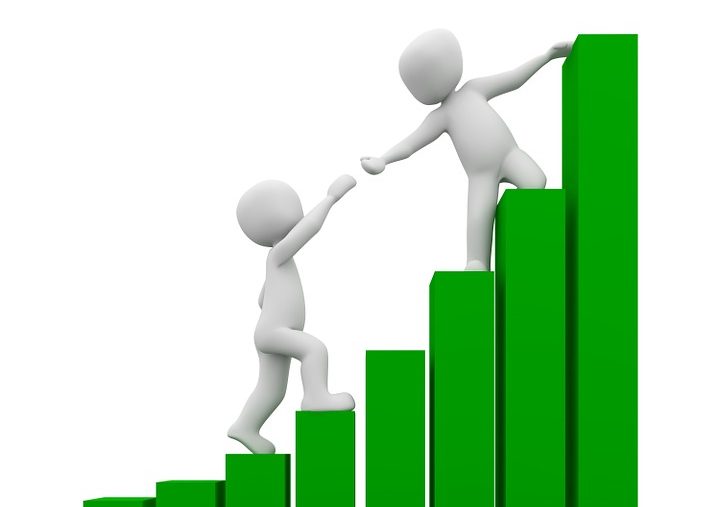 Bitcoin BTC stable, LINK pump to $2.72, 0x (ZRX) up 18%!
Following the latest news announced by Chainlink, the altcoin continues its rise and reached $2.72.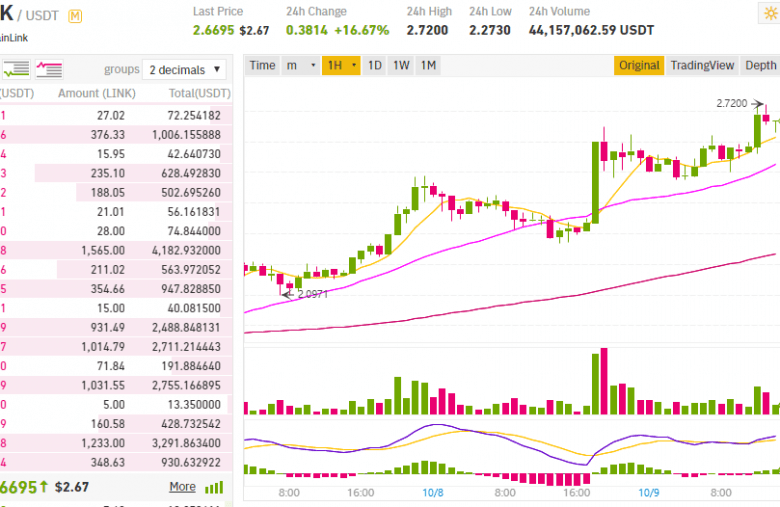 LINK who had already climbed up to $2.49 the other day with this Chainlink news below:
Along with @Intel, @Hyperledger, @EntEthAlliance & others, we're excited to present a new Trusted Computation Framework that leverages public blockchains, Chainlink oracles & trusted computing to drive enterprise blockchain adoption. https://t.co/BSGGZJJfwu

— Chainlink – Official Channel (@chainlink) October 7, 2019
Bitcoin BTC price is around $8,160 and therefore remains stable.
Some altcoins have gone up significantly like:
0x (ZRX) goes up 18% up as well as MATIC!
See the 0x (ZRX) chart below with a top at $0.274.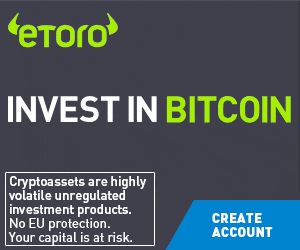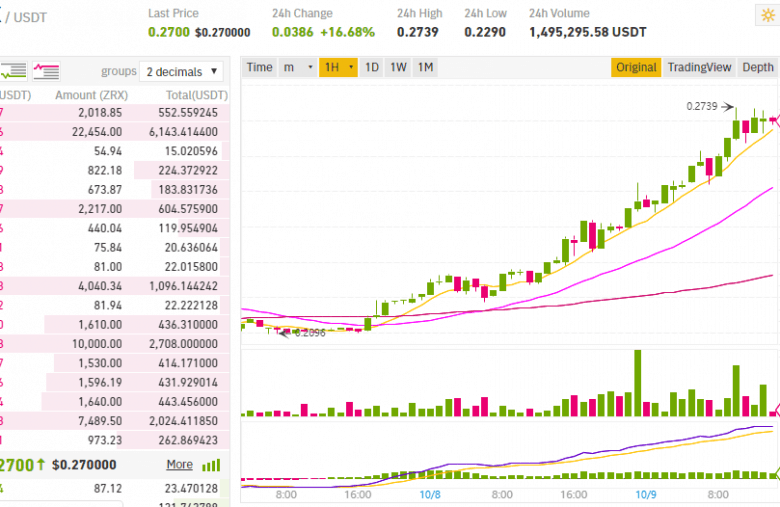 The BNB token price takes 6%.
COS, REN, FTM, THETA follow behind with nice rises in their token prices.
Many altcoins see green these days with some kind of Alt Season for some of them.
The question is how long will it last, Bitcoin BTC having benefited from a rebound could well go down at the next resistance and take the altcoins down again.
The Ethereum ETH price stays around $180 and remains stable like the Bitcoin BTC pricce.
The XRP price also stable around $0.27 after a nice increase in price at $0.28 the other day.
It is therefore other altcoins that benefit from significant price increases while Bitcoin BTC or Ethereum ETH remain stable.
The progression and price increase of LINK remains the main surprise in this crypto market, LINK which pumped up to $4 when it announced the partnership with Google.
We will have to see if this will continue for altcoins which are still very low in terms of price with a crypto market still in a bear market.
If in doubt, traders will take their profits on these recent altcoins price increases, it will depend on what Bitcoin BTC price will do in the coming days.
See the cryptocurrency prices on our coinmarketcap page.
TO READ ALSO: