This is clearly a symbolic number for the Bitcoin BTC price which ultimately passed $50,000 on Binance!
While Tesla's announcement of investing $1.5 billion in Bitcoin is likely to attract new investors in BTC, hitting the price of $50,000 should also have a significant effect on the general public.
It must be said that Bitcoin and the crypto sector are currently benefiting from many positive news, not to mention the DeFi decentralized finance sector which is also attracting more and more users.
Eyes are now on crypto, which will see its adoption accelerate rapidly in the months and years to come.
The rest of the crypto market is driven by the bullish movement of the BTC price, the Ethereum price is moving around $1800.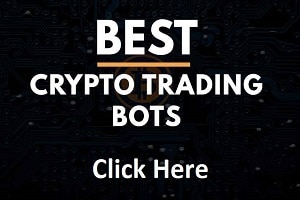 The Litecoin LTC price still has a gap to fill in order to see its highest price of 2018 again ($375).
Many altcoins like Cardano (ADA), Polkadot, Uniswap, Aave, SNX, Theta, Dogecoin have posted impressive price increases in recent weeks.
Tesla's announcement will attract new institutional investors from around the world, resulting in Bitcoin price expected to continue to rise in the months to come.
As a reminder, the price of Bitcoin was still only at $3,800 in March 2020 when the Coronavirus/Covid19 crisis began.
Many analysts did not expect the Bitcoin price to return to $20,000 by the end of 2020, it is now at the $50,000 level.
TO READ ALSO: