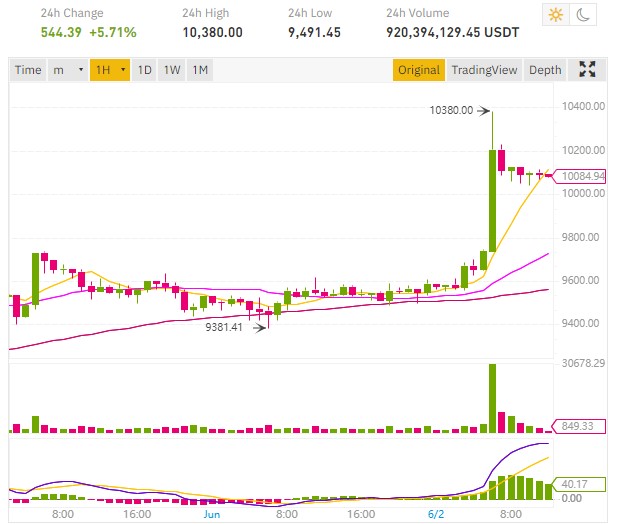 As it does it sometimes, the Bitcoin price jumped from $9,565 to $10,380.
The Bitcoin price therefore crossed the symbolic level of 10,000 dollars and is currently around $10,100.
The direction the BTC price was going to go was very uncertain, with many traders who had bet on a drop of the Bitcoin price.
The opposite happened, therefore, with the liquidation of numerous short positions following this Bitcoin price pump which gained hundreds of dollars in a short time.
The Ethereum price went up to 250 dollars on Binance.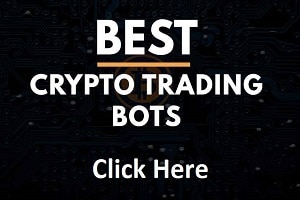 A crypto market in the green and very optimistic currently, although it will be necessary that there is a correction at some point for the Bitcoin price which has not stopped climbing in recent months since its big fall in March 2020.
Once these resistances are broken, it remains to be seen if the Bitcoin price will go up higher.
Altcoins for the most part therefore follow this upward movement with variable increases according to the tokens.
An optimistic crypto market
As we saw in various articles, institutional investors are buying Bitcoin en masse.
Billionaire investor Paul Tudor Jones said investing in Bitcoin which is the best hedge against threatening inflation, he said.
A crypto market in full swing therefore, and some of which see the next bull run looming as in 2017.
Glassnode found that 60% of Bitcoins have not moved for a year, a phenomenon observed the last time before the BTC bull run in 2017 precisely.
Not to mention crypto exchanges like Kraken which have seen an impressive increase in registrations from individuals who want to buy Bitcoin or do BTC trading, with the help of Bitcoin robots and crypto trading bots such as a Binance bot for instance.
A bear market that would have bottomed for altcoins believe some analysts and traders.
Seeing the OMG price rise sharply after a listing on Coinbase seems to indicate a return of confidence in cryptocurrencies.
During Bitcoin's halving in 2016, the Bitcoin price had then risen exponentially several months later.
The next few months will tell whether history will repeat itself for the Bitcoin price, against the backdrop of economic uncertainty and the potential for numerous bankruptcies to be expected in the coming months.
TO READ ALSO: