Bitcoin News
Bitcoin BTC price exceeds $19,000, Ripple XRP price and Ethereum price continue to rise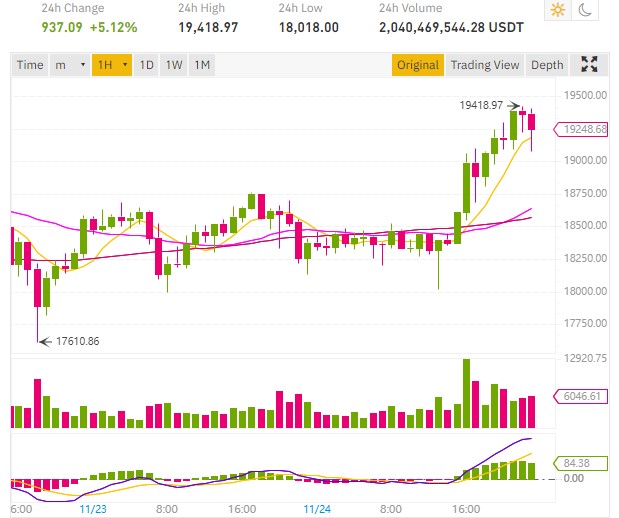 The crypto market continues to rise with a Bitcoin price that has just exceeded $19,000 on Kraken.
The Ethereum price and the Ripple XRP price follow the BTC in its ascent, with an ETH token price crossing over $600 and an XRP token reaching $0.78 on Binance!
A Ripple XRP price that exploded in a very short time, to the good surprise of the holders of this still very popular token.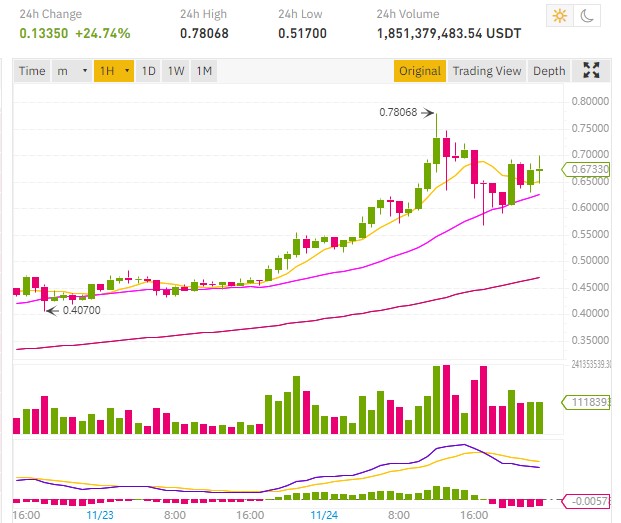 A bitcoin price that catches the eye, the number 1 cryptocurrency in the market has made the front page of the Wall Street Journal.
The financial newspaper reports the arrival of new institutional buyers, motivated in particular by recent statements by "Wall Street billionaires" Paul Tudor Jones and Stanley Druckenmiller.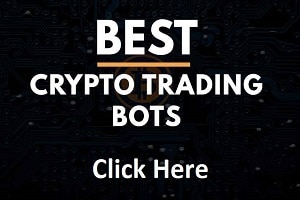 Investment funds like Grayscale which sometimes spend almost $200 million a day to buy Bitcoin for its investor clients.
The integration of BTC and cryptocurrencies into Paypal is also playing a critical role in the growing adoption of Bitcoin among the general public.
Not to mention the fact that in 2021, Paypal will allow 28 million merchants to accept payments in Bitcoin but also Ethereum, Litecoin LTC and Bitcoin Cash (BCH).
Paypal thus allows new individuals to easily invest in Bitcoin with just a few clicks.
Square's Cash App is also seeing its Bitcoin sales explode to individuals.
Stars, like rapper Logic or Maisie Williams (Arya Stark in Game of Thrones), also buy bitcoin and let their audience know that, fans will certainly want to buy it too.
Binance or Kraken crypto exchanges are breaking their trading volume records, not to mention automatic trading platforms like Kryll which also sees its trading volume and registrations skyrocket.
Automated trading strategies like the Gekko Bot which allows for example to trade Ripple XRP in automated mode, in order to follow the evolution of the Ripple price and not to miss the increases in the XRP price which can rise very quickly.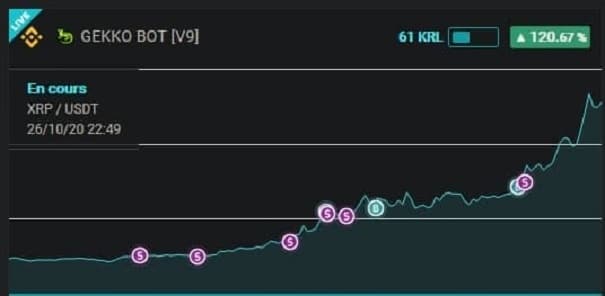 Alt season
Altcoins benefit for some from an alt season, some cryptocurrencies have seen their price increase significantly, even if the most important altcoins like XRP, ETH or LTC are logically the first to benefit from the increase in the crypto market.
Many crypto-assets like Cardano, Dogecoin, Stellar (XLM) which follows the rise in the Ripple price, Zcash, Dash, Tron TRX, see their price rise significantly.
Litecoin LTC is priced at $88.
The Yearn Finance (YFI) price at $24,000.
The LINK price exceeds 15 dollars.
The Cardano ADA price hit $0.18.
The BNB price at $33.23.
The Tezos XTZ price at 2.60 dollars.
Crypto-currencies which therefore benefit from a market rally along with a rising Bitcoin price.
The open question is of course how much will the BTC price go up before correcting more or less significantly.
A correction that will take place in this new bullish cycle of Bitcoin which will continue in the months to come, the prices of altcoins are still very far from the levels reached at the end of 2017.
There is therefore still some way to go for the entire crypto market to return to prices reached at the end of 2017, with a Bitcoin price already having to rise above its last highest price of $20,000.
The

best crypto trading bots

for automated trading with Ripple XRP, BTC, ETH, LTC:

Click here

to find out more.
TO READ ALSO: