Bitcoin News
Bitcoin BTC price above $14,000 on the 12th anniversary of its white paper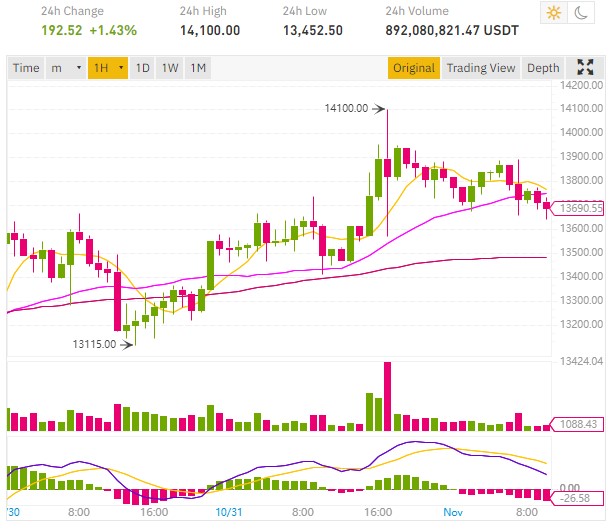 Bitcoin yesterday celebrated the 12th anniversary of the publication of its white paper by Satoshi Nakamoto its creator.
The Bitcoin white paper was indeed published on October 31, 2008 and was titled "A Peer-to-Peer Electronic Cash System".
Bitcoin's initial goal was to be "a purely peer-to-peer version of electronic money" which "would allow online payments to be sent directly from one party to another without going through a financial institution" .
Coincident with this celebration as well as the Halloween party, it was also yesterday that the Bitcoin BTC price rose above $14,000 on Coinbase, the first time since January 15, 2018!
A detail which underlines the continuation of the bullish movement of the number 1 cryptocurrency of the market.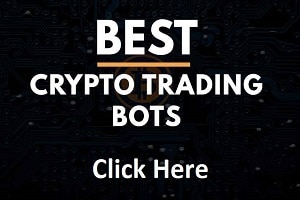 By breaking this level of $14,000, Bitcoin therefore opens the door to a return to its highest level of $20,000.
The fact remains that the price of Bitcoin must of course be maintained at these levels even if we can expect serious corrections along the way, drops in the Bitcoin price that sometimes hover around 30%!
A Bitcoin price that has currently stabilized around $13,630 on Kraken.
Altcoins in the red zone
The bull Bitcoin is the headliner of the crypto market, resulting in altcoins continuing to decline for BTC pairs.
Euro and dollar pairs are also not very cheerful, the Ethereum price has failed to rise above $400 despite the surge in the price of BTC.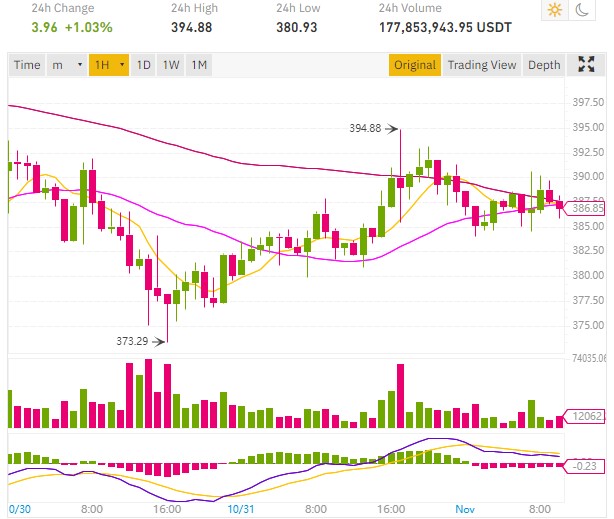 Litecoin LTC price still below $60.
Ripple XRP price below $0.24.
LINK price stable around $11.
The Tezos XTZ price under $2.
The prices of other cryptocurrencies are therefore rather gloomy and should remain in this situation as long as the Bitcoin price is choppy and volatile.
Altcoins that should regain color the day the Bitcoin price returns to its highest price of $20,000, perhaps at the end of 2020 if the market allows it.
We must already pass the stage of the US elections of November 3, 2020 and see the reaction of the markets if Joe Biden is elected against Donald Trump.
A global economy also disrupted by the resumption of the Coronavirus/Covid19 crisis and the lockdown of the population in many countries such as France, England, Ireland, Portugal.
Automate your BTC trading with the

best crypto trading bots

and Bitcoin robots: Click here to find out more.
TO READ ALSO: