Binance US should open by November 2019.
In June 2019, Binance announced that US customers on its site should leave before the end of September 2019.
The United States keeps a close eye on the crypto activity around the world, especially if American citizens use these companies.
Having to comply with US regulations or face reprisals from the US, Binance has no choice but to open a subsidiary in the United States.
So, in order to have access to US customers in accordance with the regulations of the country the most powerful of the world.
Answering questions in an interview about the upcoming opening date of this US subsidiary, CZ Binance said there was no specific date but certainly by November 2019.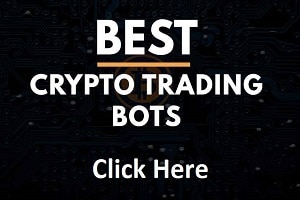 Changpeng Zhao, CEO of Binance, will also have to choose the tokens that will be available on Binance USA.
Indeed, the American rules are very strict or very vague even on tokens which are accepted by the American legislation where in many cases, an individual must obligatorily go through a financial broker if he wants to be able to trade or buy some stocks or securities…
The main Binance site is not subject to US regulations and offers dozens of different coins without any limitation for users.
That's why the US did not like this and asked Binance to take out all its American customers or face retaliation from the US.
In two months, we will have an idea about the available tokens on Binance America, there should be 30 apparently.
According to a Medium publication published Aug. 9, 2019, Binance US, a "bespoke platform to access crypto currencies in the United States," has adopted a digital asset risk assessment framework to meet compliance requirements from the country.
This follows a change in Malta that bans US citizens from accessing its main trading platform, a day after announcing the signing of a partnership with BAM Trading Services to officially enter the US market.
The 30 crypto assets that would be launched on Binance America are:
ADA, ATOM, BAT, BCH, BNB, BTC, DASH, EOS, ETC, ETH, HOT, IOTA, LINK, LOOM, LTC, MANA, NANO, NEO, PAX, REP, RVN, TUSD, USDC, USDT, VET, WAVES, XLM, XRP, ZIL and ZRX.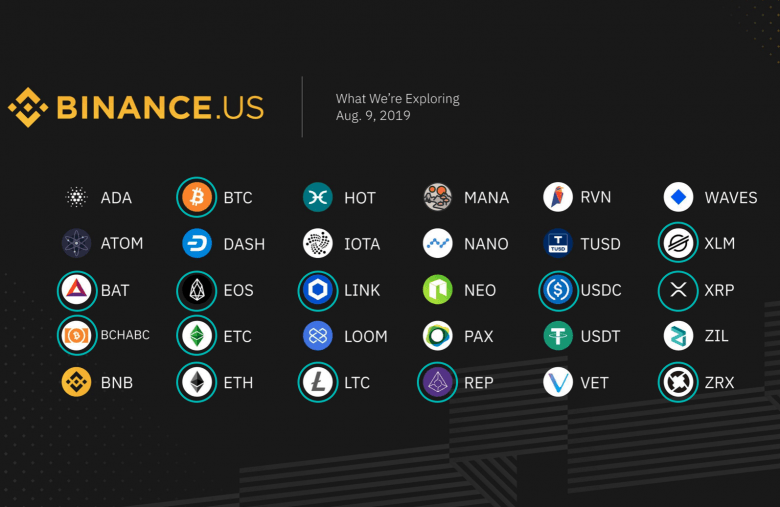 Market observers have noted that Binance's entry into the US could challenge the dominance of existing market players such as Coinbase, Poloniex or Gemini.
The future will tell, the launch of Binance America will surely serve to pimp the market and the tokens that will be launched.
TO READ ALSO: