Exchange News
Binance launches leveraged tokens for Litecoin LTC
While Binance already offers many leveraged tokens for Bitcoin BTC, Ripple XRP, Ethereum, LINK, EOS or Polkadot (DOT), Litecoin LTC was not yet available for fans of this type of speculative trading.
Binance announced that leveraged tokens for Litecoin LTC will be available on September 16, 2020 on its trading platform: LTCUP/USDT and LTCDOWN/USDT.
Leverage tokens which therefore make it possible to speculate on the rise or fall of the price of a cryptocurrency, with a leverage effect which therefore multiplies the gains but also the losses in the case of a negative trade for the trader.
LTC trading enthusiasts will therefore be able to have access to these new tokens on the Binance Leveraged Tokens page.
LTCUP allows you to generate leveraged gains when the price of LTC goes up.
LTCDOWN allows you to generate leveraged gains when the price of LTC drops.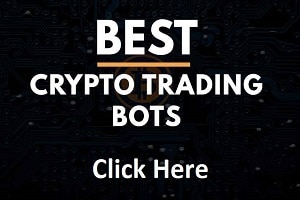 Litecoin remains a popular cryptocurrency, still present in the top 10 of the most important cryptocurrencies on the market, even if it has lost several places to the benefit of newcomers like Polkadot or Chainlink in particular.
It is possible to do manual trading with these leveraged tokens or automatic trading through Bitcoin bots and crypto trading bots like Kryll.
Automated trading is used more and more by professional traders and the general public, who benefits in particular from copy trading which allows the best traders to be followed on a platform.
An activity that is of course risky, be careful with the money you invest in this type of activity.
If you want to trade with these new Litecoin leveraged tokens, just open a free account: click here.
TO READ ALSO: