News
Binance to launch its NFT trading platform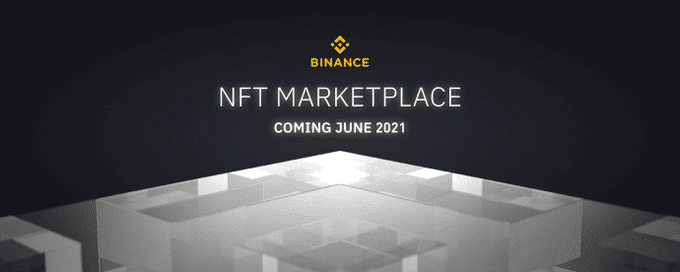 A juicy new market to tap into, Binance logically embarks on NFT trading and announced the upcoming launch of Binance NFT.
As we have seen in many articles, NFTs have taken many industries by storm, whether it is art with the sale of digital works of art, music or movies.
This booming market, which is only in its infancy, will generate billions of dollars in revenue for the companies that will benefit from this sector of NFTs.
After launching stock tokens, Binance does not waste a minute and therefore announced the upcoming launch of this NFT marketplace and trading platform for the month of June.
"Expect a full range of leading exhibitions and NFT collaborations, as well as the best liquidity from Binance in the industry, all with minimal fees for users and creators.

In June, Binance will launch Binance NFT, the world's leading NFT marketplace and trading platform. Our new global market will become the premier destination for NFTs and digital collectibles across all media, from visual arts and games to music and sports."
With substantial resources, Binance should therefore offer an NFT trading platform that meets the expectations of its users and traders.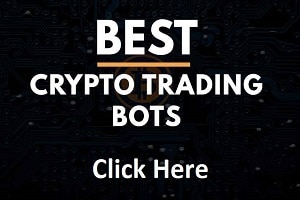 Above all, this is an opportunity to attract new clients who may not be interested in trading cryptocurrencies but who will wish to acquire, sell or trade NFTs on this new platform.
The competition is already stiff, the Gemini crypto exchange of the Winklevoss brothers owns the Nifty Gateway platform where Eminem has just launched its first NFTs.
The OpenSea marketplace has raised $23 million from investors attracted by the development potential of this new sector.
The NFT boom affects many industries, adult entertainment is also taking its first steps in NFTs, the famous Playboy has launched its sexy NFTs.
There are also McDonald's burgers or Kryll crypto trading bots which launched 2 exclusive NFTs.
Soccer is also part of the game with the star Pelé who launched his NFTs.
NFTs that can fetch crazy prices, remember the artist Beeple's NFT which sold for $69 million!
An exploding market that Binance could not therefore let pass.
Helen Hai, Head of Binance NFT, said:
"Our goal is to provide the world's largest NFT trading platform with the best products, buy and trade, leveraging the fastest and cheapest solutions powered by infrastructure and community. of the Binance blockchain."
We will have to wait June to discover Binance's NFT trading platform.
If you would like to open an account on Binance, remember that you can get 20% off trading fees with our preferential link: click here.
TO READ ALSO: