News
BAKKT will launch its Bitcoin Futures on September 23, 2019!
BAKKT will launch its Bitcoin Futures on September 23, 2019!
In an article posted on the BAKKT blog on Medium, Kelly Loeffler, the CEO of BAKKT, announces the launch date of the BAKKT Bitcoin Futures platform.
The news was expected like the messiah, a bit of a news that will take the crypto market out of its longest bear market.
Kelly Loeffler writes in her post on the BAKKT blog:
"Our contracts have already received the green light from the CFTC through the self-certification process and user acceptance testing has begun.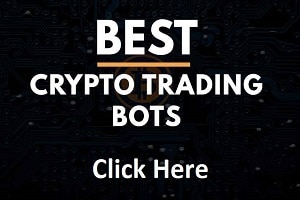 With approval by the New York State Department of Financial Services to create Bakkt Trust Company, a qualified custodian, the Bakkt Warehouse will custody bitcoin for physically delivered futures.
This offers customers unprecedented regulatory clarity and security alongside a regulated, globally accessible exchange in a market underserved by institutional-grade infrastructure."
Unlike the Bitcoin Futures already in place at CBOE for example, BAKKT's Bitcoin Futures will actually be backed by real Bitcoins stored at BAKKT, which has developed a crypto asset custody solution for institutional investors who are coming into the crypto market.
You can read our article on Bitcoin Futures here:
https://bitcoincryptoadvice.com/what-are-bitcoin-futures
The idea behind the platform is to enable consumers and institutions to transparently buy, sell, store and spend crypto assets by connecting existing market and commerce infrastructure to the blockchain.
Bakkt made a lot of noise when it was announced in August 2018 with industry giants such as Microsoft and Starbucks on board.
Many believe that the crypto market will revive precisely thanks to institutional investors who are gradually investing in Bitcoin.
The launch of BAKKT in September 2019 will push other investment funds into the Bitcoin race.
Not to mention Microsoft and Starbucks who are associated with BAKKT and who should play their role to make Bitcoin more and more accessible to the general public.
The BAKKT Bitcoin platform was already in test and all that was missing was the green light from the CFTC to start its Bitcoin Futures and Crypto Custody solution for the institutions.
It's done, this announcement should push the price of Bitcoin up at a time when the crypto world is waiting for good news to leave the bear market permanently or otherwise to stay in it for months yet…
Bitcoin went from $3,500 in December 2018 to nearly $14,000 in June 2019, which seems to indicate a reversal of the market.
The Alt coins for their part are still in a bear market except for big tokens like Ether or Litecoin who have also recovered a little bit since December 2018.
The announcement of the BAKKT launch will perhaps revitalize the crypto market that needs it and lead to the arrival of other major players in Bitcoin and cryptocurrencies.
TO READ ALSO: