News
BAKKT Bitcoin Futures trading volume continues to rise
BAKKT Bitcoin Futures trading volume continues to rise.
BAKKT announced it on his Twitter account, a daily volume figure of 1,756 BTC for its Bitcoin Futures on November 8, 2019.
That's over $15 million.
Today we set a new daily record of 1,756 Bakkt Bitcoin Futures contracts traded

— Bakkt (@Bakkt) November 8, 2019
The BAKKT platform had disappointed at its launch by a low volume of trading of its Bitcoin Futures, the crypto community that hoped to see a crypto market back up through the arrival of this new platform.
BAKKT that differentiates itself from the competition in the fact that customers must buy BTC tokens and not only speculate on the price of Bitcoin BTC as on other platforms like Bitmex.
Binance and JP Morgan had even estimated that the timid launch of BAKKT was responsible for the crash of Bitcoin BTC price at this time.
BAKKT is therefore progressing with time and perhaps reassuring those who thought it would be difficult to find a place in this Bitcoin derivatives market.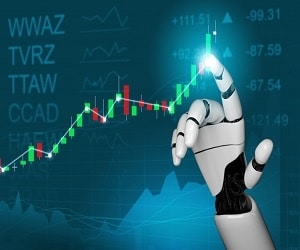 The platform has also returned to the heart of the crypto news with its announcement of the launch in 2020 of a consumer crypto application in partnership with Starbucks.
BAKKT that does not focus solely on Bitcoin Futures products and that intends to play its role in the mass adoption of Bitcoin payment BTC to the general public through its partners like Starbucks or Microsoft.
The year 2020 should therefore be rich in events for Bitcoin and the cryptocurrency sector, not to mention the Bitcoin Halving planned for May 2020 and should trigger before that date a rise of Bitcoin price and the rest of the altcoins.
TO READ ALSO: