Altcoin News
Axie Infinity (AXS) price on the rise despite a falling Bitcoin price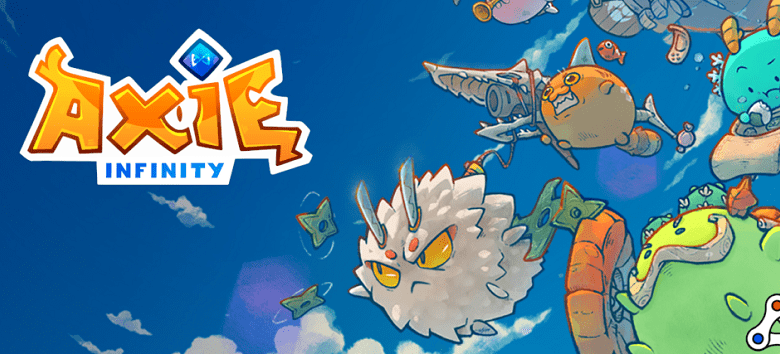 The Axie Infinity (AXS) price surprises with its recent significant rise while the Bitcoin price drops below $32,000.
We recently mentioned Axie Infinity (AXS) cryptocurrency which was listed on Kraken crypto exchange and also available on Binance.
As a reminder, Axie Infinity Shards (AXS) is an Ethereum based game where players can earn AXS tokens by playing through its universe.
Acting as a cross between Pokemon and Cryptokitties, participants are encouraged to collect, breed, and fight Axies in the Axie Infinity realm.
Players breed, train and fight creatures called "Axies" which are represented by non-fungible tokens (NFTs).
NFTs are also used to represent digital plots of land in the game that can sell for a high price.
To play, players must first acquire three Axies.
Players need to download the game, Ronin Wallet, and Ronin Bridge to get started, Metamask web3 ETH Wallet is also used to log into the game.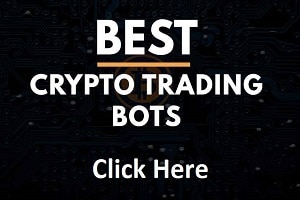 Following the success of the game, the AXS price is in the news as it has increased by over 150% over the last seven days!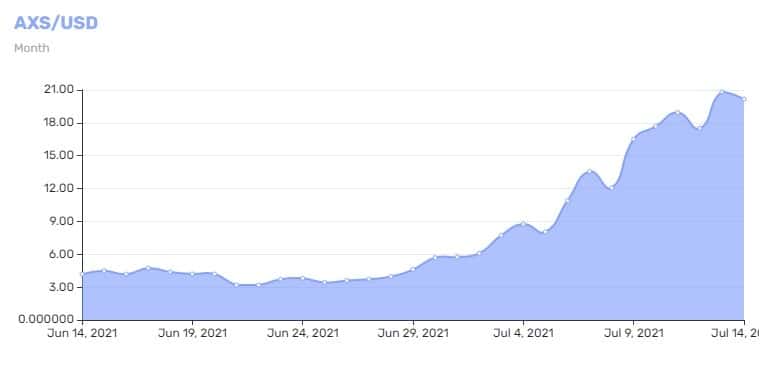 Gaming is one industry that can accelerate cryptocurrency adoption, blockchain soccer game Sorare is another example.
With the AXS price breaking records as the crypto market is more than gloomy, the Axie Infinity game has clearly managed to grab the attention of the crypto community.
Small Love Potion (SLP), a token from the Axie Infinity ecosystem that can be used as currency to raise Axies, has also skyrocketed this week. Some players manage to earn money by farming the SLP token.
Other competing gaming tokens like The Sandbox (SAND), Decentraland (MANA) or Enjin Coin (ENJ) do not benefit from such a price increase.
Faced with the success of the Axie Infinity game, the demand for AXS tokens has caused a massive increase in its price, it remains to be seen whether this interest will be maintained over time.
An AXS price currently around $20.32.
If you want to buy AXS tokens, they are available on Binance and Kraken.
TO READ ALSO: