Blockchain News
With Arianee, Breitling will provide a blockchain-based digital passport with its luxury watches

Blockchain technology is increasingly used in the digital certification of luxury goods and works of art.
This is also the case for luxury watches, Breitling announced that all its watches will feature a blockchain-based digital passport based on technology provided by French startup Arianee.
In particular, digital blockchain certification makes it possible to get rid of paper certificates that can be lost or damaged over time.
From now on, the authenticity and ownership of a Breitling watch will be through the blockchain thanks to this blockchain digital passport.
Breitling declared about this blockchain passport provided by Arianee: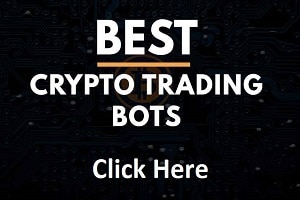 "The protocol developed by Arianee offers an unalterable and reinforced digital identity to each product; like any blockchain-based network, it is completely secure and private."
A blockchain innovation to further empower customers.
As of now, all new #Breitling watches are equipped with @ArianeeProject 's #Blockchain-based digital passport, a game-changer for watch ownership.

More info here : https://t.co/7GPEsqP2xp#innovation #luxury #watches pic.twitter.com/a3bUXUpFCB

— Breitling (@Breitling) October 13, 2020
This certification of ownership and authenticity of Breitling watches should bring certain advantages put forward by the famous luxury watch brand.
"Traceability
Access key information related to your watch, including product information, warranty status and full history
Transparency
Engage in a one-to-one anonymous conversation with your Breitling Squad and benefit from all the brand's services
Tradability
Transfer your current ownership to the new owner of your watch via a simple and secured blockchain transaction"
The new owner of a Breitling watch simply needs to scan the watch warranty card with a smartphone camera, which downloads a private, encrypted digital wallet in which the blockchain passport is securely stored.
The blockchain passport of a Breitling watch contains all the details of the watch, as well as its serial number, which is time-stamped.
The digital passport of course includes a transfer function which allows the owner to transfer the ownership of their watch to a new owner.
A digital certification that is also provided by other watchmakers such as Vacheron Constantin or Ulysse Nardin.
A certification of luxury products which should be generalized to other major brands in the future.
Art is also a sector where blockchain is starting to be used, for example Verisart specializes in the certification of works of art via blockchain technology.
TO READ ALSO: