Exchange News
7000 Bitcoins (40 million Dollars) hacked from Binance!
7000 Bitcoins (40 million Dollars) hacked from Binance!
A group of hackers stole 7,000 Bitcoins – the estimated equivalent of 40.7 million Dollars – from Binance, the largest crypto exchange in the world, according to its managing director, Changpeng Zhao, in a letter to its users.
This hack, which has been the worst in the history of the crypto exchange, occurred because of a "large-scale vulnerability" discovered by these malicious actors, which allowed them to access funds using API keys, dual factor authentication codes and other information."
According to the official statement, hackers have used various techniques, including phishing and viruses, and there may be more affected accounts that have not yet been identified.
Although this hack is serious, Binance wants to reassure its users, because the hackers attacked only the Bitcoin hot wallet, which contains only 2% of the reserves of this cryptocurrency.
The hackers were able to steal the 7,000 BTCs in a single transaction, in which they had "the patience to wait and execute well orchestrated actions through multiple accounts at the most convenient time", as explained in the letter signed by Zhao.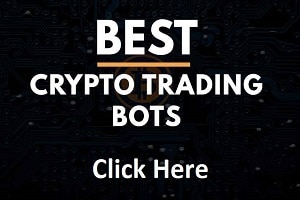 To cover the losses, Binance will use the reserves of its Safe Assets Fund for Users fund, or SAFU, for its acronym in English, as its name indicates: the funds of the users are in security, this is what says the crypto exchange.
For the moment, Binance will remain subject to a security verification process that will last one week during which all deposits and withdrawals from the exchange will be suspended, although the exchanges remain available.
This is definitely a bad news for the biggest player in the industry, who, in itself, has not had a good week after accusations of scam on its platform.
We will see how the facts will unfold and how Binance will act to overcome this bad time.
Blocking its clients' funds for a week may not please its loyal users who will be tempted to transfer their funds as soon as possible and stop using Binance.
Some already mentioned the fact that blocking funds for a week would be mainly for Binance to make up for its losses with transaction fees on the users funds blocked for a week.
As always, it is recommended not to leave your coins on a crypto exchange platform as the funds can be hacked.
TO READ ALSO: