News
11 startups, including decentralized cloud Aleph, join the 6th season of Ubisoft Entrepreneurs Lab program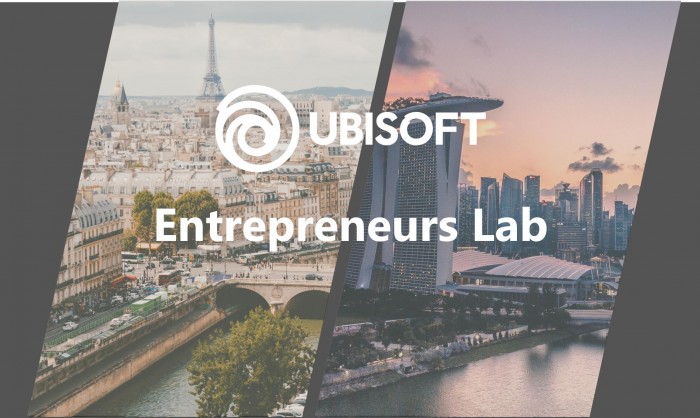 French gaming giant Ubisoft has launched the 6th season of the Entrepreneurs Lab program, which gives a boost to startups that are often still little known to the general public.
11 startups have been accepted to participate in the program for its sixth season from locations around the world.
The lineup includes: Aleph (France), Anybrain (Portugal), returning participants of season five Atlantis (France), BrainLeap (US), Crucible (UK), Game Academy (UK), Guild of Guardians (Australia), Horizon (Canada), Lexiko (France), NonFungible (Canada) and Virtuleap (Portugal).
There are blockchain projects like the decentralized cloud company Aleph, some startups specialized in gaming like Guild of Guardians, or companies specializing in the booming NFT sector like NonFungible.com.
Among the participants, Jonathan Schemoul, CEO of Aleph.im, said:
"Our primary mission is to make decentralized cloud services a reality. It's really encouraging to see such a successful company supporting our vision of creating the next generation of cloud services that will be open-source, unstoppable and trustless."
A panel of quite diverse startups participating in this new session of Ubisoft's Entrepreneurs Lab program, you can learn more about these young startups below.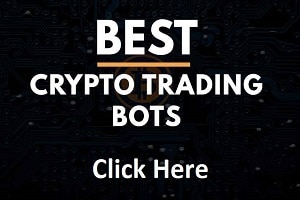 Aleph.im is a distributed cloud platform that provides its users with reliable serverless computing services, file storage and database hosting.
Aleph.im offers a decentralized solution that could compete with traditional centralized cloud computing.
It provides decentralized applications across any chain with instant access to database solutions through its scalable peer-to-peer network and programming language independent interface.
Anybrain is an AI start-up that provides security and anti-fraud solutions to the gaming industry to secure online gaming and make esports fairer.
Atlantide creates story-based educational games for fun and learning.
The First Atlantide Experience is a location-based game that turns a place into a huge playground to encourage observation, communication and immersion.
Atlantide's ambition is to dust off history by making it more concrete, more fun and less elitist, with professionals and the general public.
BrainLeap attracts attention with eye-focused video games.
Based on 30 years of academic research, the BrainLeap suite of games improves attention spans and reduces distractibility, which promotes better academic performance and improved executive function.
Eye movement control and attention are closely related.
Where you look and where you plan to look, this is where you place your attention.
BrainLeap's attention training games take advantage of this connection with games designed to improve different aspects of attention and using an eye tracker rather than a mouse or keyboard to play the games.
Your digital identity in the metaverse.
Crucible is working on their avatar-based identity system and plans for the Open Metaverse SDK.
Its mission is to create agents to keep the metaverse open.
Game Academy is a personal development service and a recruiting platform for players.
When you play games you use, develop and train certain skills, many of these skills are in high demand in the job market.
Through data analytics, online bootcamps, programs and peer-to-peer exchanges, Game Academy helps gamers find new careers informed by their gaming skills and bring a new source of talent to the global economy. exceptional.
Guild of Guardians is a mobile RPG designed for gamers who want to play games for more than entertainment.
A free-to-play RPG where players can turn their passion into strengths by creating, summoning and trading in a real money economy.
Horizon Blockchain Games is driving the adoption of Web3 by making blockchain easy, fun and powerful for users and developers.
Sequence, their portfolio and development platform, provides a seamless experience for Ethereum, NFTs, Web3, DeFi, and Dapps.
Their Skyweaver game, powered by Sequence, is a free collectible card game where players can earn, own, trade, and sell NFT cards.
Lexiko is a learning and development platform designed to support children with learning disabilities.
It is designed by speech therapists, for speech therapists; focuses on video games to promote engagement with children and leverages machine learning to create personalized journeys within the platform for each child.
NonFungible.com is the largest data platform for non-fungible tokens.
Their role in the NFT industry is to:
Improve liquidity and ultimately the adoption of non-fungible tokens.
Ensure the transparency of the non-fungible token market.
Create asset valuation models to estimate the "blue book" value of different digital assets (NFTs).
Help projects understand their customers or their marketing opportunities through the production of personalized market reports, analysis and competitor research.
Virtuleap combines neuroscience and virtual reality to help increase levels of attention and cope with dementia, disorders and learning challenges.
The company has created a library of VR games designed by neuroscientists to test and train a range of cognitive abilities and make this data accessible through our corporate platform.
They are working with leading institutions in the United States and Europe, such as the VA Health Care System and the Pacific Brain Health Center, to validate their solution as an effective assessment and treatment of attention deficit and decline. cognitive.
Startups which will therefore certainly benefit from this spotlight in order to accelerate their future development.
TO READ ALSO: